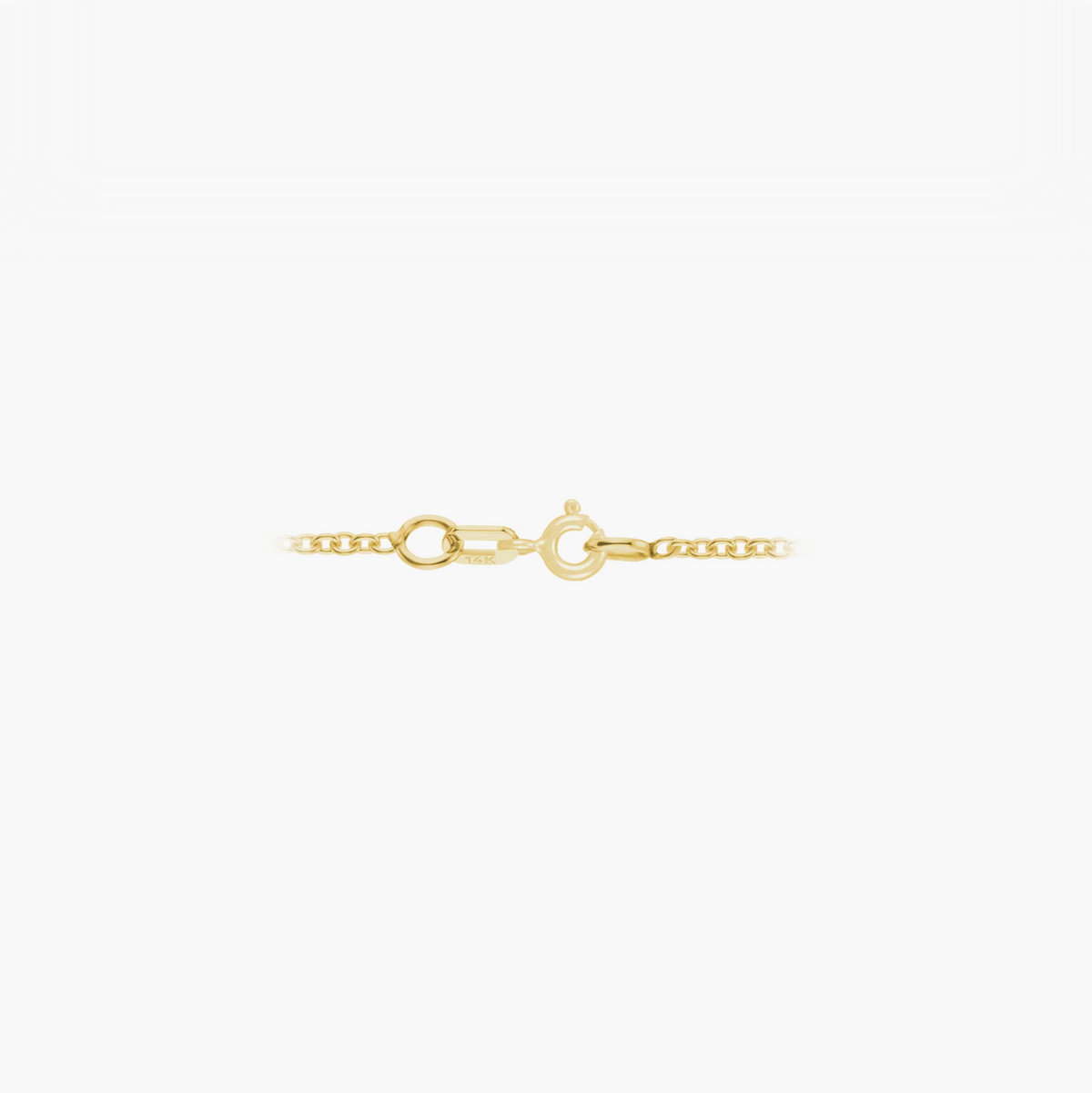 AMARE WEAR
Birthday Necklace August - Peridot 14k gold necklace
August Birthstone- Peridot Meaning
Peridot is a powerful cleanser.  It releases and neutralises toxins on all levels.  Alleviates jealousy, resentment, spite, bitterness, irritation, hatred and greed.  Reduces stress, anger and guilt.  Peridot opens our hearts to joy and new relationships.  It enhances confidence and assertion, motivating growth and change.  Sharpens and opens the mind to new levels of awareness.  Banishes lethargy, apathy and exhaustion.  Peridot enables you to take responsibility for your own life.
Peridot strengthens the immune system, metabolism and benefits the skin.  It aids disorders of the heart, thymus, lungs, gallbladder, spleen and intestinal tract.  Treats ulcer and strengthens eyes.  Balances bipolar disorders and overcomes hypochondria.
Our Birthday Collection offers a simple, elevated version of classic birthstone jewelry. These pieces are made to be gifted and celebrated! 
Made to order
Materials

14k Yellow Solid Gold  Necklace Medium Round Cable - 18" with Extension Chain (14k gold will not oxidize or discolor)

Pendant Size: 3.40mm (0.15 CT)

Bezel: Tapered Bezel

Made in the USA
Stone Information:

This information is offered as a service and not meant to treat medical conditions. Amare Wear does not guarantee the validity of any of these statements.